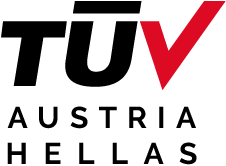 Financial, Tax & Accounting Services
Chiotis Consulting is a consulting & tax services company, providing regular or contingent support in the accounting, tax, financial and payroll sector to companies of all sizes.
In the modern light of complex and rapidly changing financial data, supporting businesses and individuals is absolutely necessary in order for them to make the right decisions. That is why our company's primary concern is not only to be a useful consulting tool for you, but a real partner. Trust us!
Why choose Chiotis Consulting
At Chiotis Consulting we offer effective support to individuals and businesses, because we have:
high level of scientific and technological expertise
extensive experience and proven effectiveness
personalized management of the customers' issues
strategic and holistic approach to every problem
prestige, consistency and reliability
ethics, professionalism and confidentiality