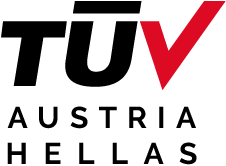 Terms and conditions of use
PREAMBLE
Chiotisconsulting.gr operates under the supervision of Chiotis Consulting (hereafter referred to as the Company), headquartered in Athens, at 12, Pindarou street, 10671.
The rights of brand names, trademarks, and products that appear on chiotisconsulting.gr are owned by their legitimate beneficiaries.
The terms and conditions of use of chiotisconsulting.gr, as well as any modification, change or alteration thereof, are subject to and supplemented by the Greek law. The courts of Athens shall have exclusive jurisdiction and Greek law is applicable for the resolution of any disputes arising from the operation of chiotisconsulting.gr.
ACCESS
The access to and the use of chiotisconsulting.gr are subject to the following terms and conditions:
The Company takes any appropriate and reasonably foreseeable measures to ensure that the information and data contained on its website are complete, accurate and reliable.
The website contains links to third-party websites. These linked sites are provided solely as a convenience to its users/visitors.
The Company is not liable for any direct or indirect damage to users/visitors which might be caused by linking to another website through links or by using data and information contained on any such website.
The Company reserves the right to modify its website, add, change and/or remove any item and/or information contained therein without any prior notice. Moreover, it reserves the right to amend these terms at any time.
The Company shall keep a protected and secure record of the personal data which it acquires from its users and processes it based on the submitted applications, with the purpose of maintaining the best possible business relationship.
ARTICLES
The information provided through the "Financial News" section of chiotisconsulting.gr is reproduced from reliable news websites and publications, in which case their source is always acknowledged.
ACCEPTANCE OF TERMS OF USE
By accessing and using the content of the Company's website, users/visitors confirm that they have fully understood and agreed to the above mentioned terms and conditions. Users are required to read this document prior to using the Company's services.
Visitors/users of chiotisconsulting.gr are requested to accept the use of Cookies upon their first visit, as required by the terms of this Policy. Throughout the time they use the website, they shall be deemed to have accepted the Company Policy.