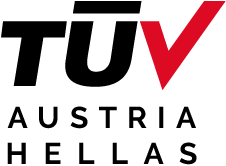 GENERAL DATA PROTECTION REGULATION (GDPR)
Chiotis Consulting takes its obligation to ensure the safety of your personal data seriously, as provided under the General Data Protection Regulation.
We would like you not only to be aware of which personal data we collect and process during your visit to our website www.chiotisconsulting.gr, but also to have control over that data.
COLLECTION OF NON-IDENTIFIABLE INFORMATION
Browsing our website www.chiotisconsulting.gr is anonymous (namely, without disclosing any personal information that identifies you, such as name, address, telephone number, etc.). The data that are associated with you as a visitor to our website and are recorded, do not identify you directly, and involve the following information:
the IP address assigned to you by your Internet service provider
the features of the device you are using (OS, screen dimensions, etc.)
what content of our website you are browsing
the country you used to visit our website
the amount of time you spent on each page separately
the browser you are using
your computer's operating system
DATA COLLECTION BY THIRD PARTIES
Please be aware that our website www.chiotisconsulting.gr uses Google Analytics and Google Adwords services offered by Google.
Google Analytics records NON-IDENTIFIABLE services that we use to improve the content you visit, providing you with improved services.
Information received by Google Analytics cookies is transferred to a Google server in the U.S. and stored there. Google shall use this information to evaluate how you use the site, prepare reports for its administrators about these activities, and provide other services related to the use of the website and the Internet.
Google may also transfer this information to third parties, according to the provisions of the law or if any third parties process the data on its behalf.
You can disable Google Analytics by selecting the appropriate settings in your browser, but please note that in this case you may not be able to use all the features on this site.
COOKIES
Cookies are small files that contain your preferences regarding the content of our website and are stored for a limited amount of time on the device you use to browse the Internet.
On our website www.chiotisconsulting.gr, we use cookies when you connect to our site (10-minute session) as well as for statistical purposes (Google Analytics).
Even though we use cookies with your consent and for your convenience, you can always disable them from your browser.
NEWSLETTER
You may subscribe to our newsletter list, in order to stay updated with our news, offers, etc, just by submitting your email address.
If you sign up by submitting your email, we shall only use it for the above mentioned purpose without disclosing it to third parties.
You have the right to withdraw your consent at any time by clicking on the "DELETE" link that accompanies each of our messages.
SAFETY
Chiotis Consulting, treats the safety of your personal data with the utmost care. We do our best to protect your personal data from misuse, interference, loss, unauthorized access and modification or disclosure.
Access to your personal data is limited to our employees and partners with the sole purpose of providing you with information and the best services possible.
YOUR RIGHTS
According to the General Data Protection Regulation, you have the following rights regarding the data we collect:
the right to be informed
the right of access to data and its rectification
the right to data erasure
the right to restriction of processing
the right to withdrawal of consent
the right to portability, i.e. ask us to transfer the data wherever you wish
CONTACT REGARDING YOUR RIGHTS
For any issues concerning your personal data and Chiotis Consulting's involvement, you can contact us by phone at 210 3390 258 & 210 3390 259 or by email at info@chiotisconsulting.gr