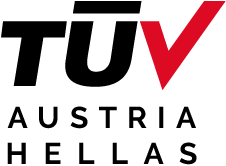 Accounting services
Monitoring of accounts, updating and auditing the books of businesses (B & C Category books), according to the legislations in force at the time.
Organizing and overseeing the accounting department of the business
Checking and reconciling commercial management - general accounting
Imports costing services
Comprehensive book-keeping in house or at our premises.
Implementation of budget control and cash flow systems.
Tax Services
Tax monitoring of enterprises and of their books (B & C Category).
Preparation and electronic filing of all tax and supplementary returns.
Drafting, calculation and filing of the Real Property Tax Assessment.
Effectively dealing with tax audits.
Electronic archiving of all tax returns and documents.
Quarterly budgeting of taxable income - PnL.
Payroll Services
Payroll is an integral part of every successful business. Particularly when the employer-employee relations are harmonious, the outcome is almost always positive and beneficial for the operation of the business.
Our associates are always well informed regarding labor - insurance legislation, and they inform employers about their rights and obligations.

The most important electronic payroll services are:
Payrolls
Employee payment slips
Hirings - Contracts - Resignations - Dismissals
Employer grant programs
Contractual changes
E-filing of APD (personnel social security statements)
E-issuing of social security contributions clearance statements
Effectively handling audits
Statements per employee and social security fund
Updates on changes to labor union agreements
Working hours programs
Part-time employment contracts
Rotation employment contracts
Book of employees' paid leave
Workplace health and safety related issues
Resolution of labor disputes
Auditing Services
Auditing financial statements of companies on behalf of their shareholders and partners.
Auditing financial statements of branches of foreign companies on behalf of the parent company
Auditing subsidiaries and/or branches of Greek companies abroad
Auditing interim financial statements
Due Diligence
Internal audits
Preemptive tax audits