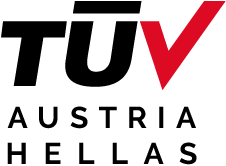 ACCOUNTING - TAX SERVICES
For Businesses

As the modern economic environment is constantly evolving, it leads to frequent changes in tax and accounting rules, while the legislative labor framework becomes also more complex. Consequently, the need for rational tax planning and minimizing tax risks or burdens, emerges imperatively. At Chiotis Consulting we have experienced accountants, tax and labor consultants, who provide you with specialized services and take proper care of your accounting, tax and business order.
Accounting services
Monitoring of accounts, updating and auditing of the accounting books of all categories, according to the current legislation
Total organizing and overseeing of the accounting department
Commercial management and general accounting
Import costing services
Comprehensive book-keeping in house or outsourcing
Financial recording, budget control and cash flow systems
Tax Services
Tax monitoring of enterprises and their books (B & C Category)
Preparation and electronic filing of all tax and supplementary returns
Drafting and calculation of the Real Property Tax Assessment
Effective tax audits handling
Electronic archiving of all tax returns and documents
Quarterly budgeting of taxable income (PnL periodicity after agreement)
Payroll Services
Payroll is an integral part of a business success. When employer-employee relations are harmonious, the result is an environment that favors cooperative relations, a smooth everyday function and therefore, business productivity and prosperity. Our partners closely follow labor and insurance legislation and can inform you at any time about your rights and obligations.
The most important electronic payroll services we provide are:
Payrolls
Employee payment slips
Hirings - Contracts - Resignations - Dismissals
Employer grant programs
Contractual changes of any kind
E-filing of APD (personnel social security statements)
E-issue of social security clearance statements
Audits effective handling
Statements per employee and social security fund
Updates on labor union agreements changes
Working hours programs
Digital work card
Part-time and rotation employment contracts
Employees' paid leave books
Workplace health and safety related issues
Labor disputes resolution
Auditing Services
They are necessary for identifying financial problems or irregularities through all functions, give you advice on how to improve and therefore provide credibility to your company's profile and performance. 
We specialize in:
Financial statements audit on behalf of the company's shareholders and partners
Financial statements audit for foreign branches (on behalf of the parent company)
Audits for the abroad subsidiaries and/or branches of greek companies
Interim financial statements audits
Due Diligence
Internal Audits
Preventive, detective and corrective tax audits