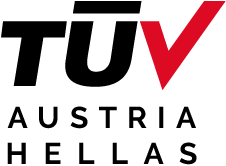 Chiotis Consulting
ACCOUNTING PRACTICE - TAX CONSULTING SOLUTIONS
Class A License No. 4290
Marios St. Chiotis
Graduate of the Athens University Of Economics and Business
The Tax - Consulting team of Marios S. Chiotis represents an important initiative in the field of accounting and tax services as well as in the complex field of payroll services.
The many years of experience of the team members and their effort for continuous improvement ensure the high quality of the services provided.
The services are intended for Businesses - Legal Persons - Entities in any form, whether for profit or not.
In addition, we organize and promote your company's participation in development programs of the European Union [National Strategic Reference Frameworks (NSRF)].
To be sure, we also provide services to natural persons (salaried employees, pensioners, etc.) regarding tax advice, preparing tax returns, tax declarations of real estate, inheritance, donations, parental donations, etc.
We will always be on the side of business and the professional and serve them with seriousness, professionalism and discretion; our objective is to always provide the optimum solutions to our clients' business problems.
CLIENTELE
Entities from Industry, Craft Industry, Commerce, and Food Service.
ISO 9001 CERTIFICATION
Our company holds a Certification of the Quality Management System ISO 9001 by TÜV AUSTRIA HELLAS.