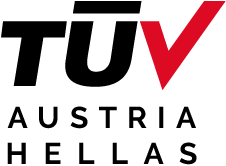 Holistic Consulting and Financing
We have holistic financial advisory and management services such as legal and audit services, regulatory compliance, risk management and human resource services, so that you get an integrated corporate governance framework at all times.
Financial Management
We help ensure that your financial operation is fully in line with your business vision and obligations. We identify what needs to be done for your operational optimization and cost reduction, while also:
We support you in Bank Negotiations, in order to find the most favorable terms for your Loan Financing
We compare and evaluate Investment Plans
We propose the appropriate financing tools for your business needs and actions
Holistic Financial & Consulting Services
Chiotis Consulting with its specialized partners in tax and development laws, gives integrated consulting and financial services to secure your business present and future. Among other things, you can trust us for:
Collection Management
Payment Management
Inventory Management
Client representation before various Authorities
Secretarial Support
Translation Services
Legal Advice (in collaboration with legal advisors)
Digitalization strategy and transformation
Organization and budget support (Budgeting)
Statistical analysis of all commercial activities
Costing system and inspection
Business Plans
Sustainability Studies
Representing foreign companies interests in Greece
Loan applications and mediation for bank financing
Cash Flow Planning
Procedures Codification for the financial monitoring of construction business projects
Business acquisition/sale project studies and evaluation
Viability & Feasibility Studies
With a Viability Study, we document whether a business idea is ultimately viable or whether alternative investment plans should be considered. A Feasibility Study, analyzes issues concerning the internal and external business environment and investment inflows/outflows, in relation to the changes, uncertainties and risks of the market.
At Chiotis Consulting, we have the know-how for preparing Viability & Feasibility Studies, in order to evaluate the viability of a business and its creditworthiness. In cases of questionable viability, we identify the conditions/objectives that must change in order to improve your position and prospect. It is important to note that this kind of studies draw conclusions, which must be supported by strong arguments, concerning conclusions and proposals derived from statistical data, detailed technological descriptions and market study results. Therefore, they should be drafted by high expertise financial advisors.
Special Risk Management Services
Risk management tools help business leadership take or undo all measures and steps necessary to achieve its goals and meet the business plan, while they monitor investment decisions. Through a Risk Management System, the specialized team of our company detects the risks that may arise from a wrong decision you make or those forced by the external environment. We make targeted and special interventions regarding:
Finding the zero point of your business commercial-production activity
Cash flow coordination with your business plan, in order to optimally deal with future problems.
Funds/Grants
We have an in-depth knowledge of all available European financial and national programs to boost your business's liquidity, profile and growth. We specialize in NSRF (National Strategic Reference Framework) file preparation.
Read more HERE