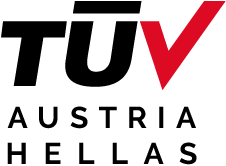 Financial - Investment management
Financial & Stress audit
Analysis of the company's financial operation and providing an overview of its current financial situation and the company's path forward.
Calculation of all the relevant ratios.
Evaluation of the procedures of the accounting department.
Evaluation of financial management.
Preparation of a plan for corrective action to improve the company's financial results in the near future.
Budget Preparation and Control
Recording / Design / Description of the company's financial operation model.
Preparation of yearly and monthly sales forecast by volume and value.
Preparation of income and expenditure budget based on sales forecast.
Preparation of a reporting system for disparities of actual from budgeted figures.
Design of corrective actions.
With monthly budgetary control the company has an important tool for the achievement of its business objectives.
The Annual Budget is the "Geographic Map" on which a company's management must rely to successfully navigate in a matrix that is constantly changing and is never completely predictable or stable!!!
Problems such as low profitability, production to sales discrepancy, high interest costs, low operating profit, high ratios of cost of goods sold, high levels of stock, and much more, could possibly have been avoided if a budgeting / periodic deviations monitoring / corrective actions system had been properly in place.
Our consultants have long and in-depth experience in setting up and using a budget as the principal tool for a company to operate properly and profitably.
Costing
Recording and analyzing the existing costing system.
Identifying requirements for the Costing System that will strengthen Business
Decisions (e.g. Activity-based Costing).
Determining pre - Tax Profit by Product/Customer segment.
Analyzing competitors' balance sheets.
Using / analyzing balance sheets for needed adjustments to improve the company's competitiveness.
Developing procedures and tools (software) to handle costing.
Monitoring the operation of the costing system for any improvements - corrections. The management of costing problems allows the company to make rational decisions regarding existing operations and required changes in pricing policy issues, new investments etc.
In most businesses the process and the product of costing has become a typical procedure that is regarded as a "tax" obligation. In fact proper costing is an extremely valuable tool available to management which if used well can contribute a tremendous added value to the firm's operation.
We are 100% confident and we believe in the potential added value of proper/modern costing; we can provide all the technical tools needed for your business to implement it.
Business Plan
The backbone of a business plan includes market research, marketing plan, financial planning, development of the action plan.
Sustainability and Feasibility Studies
Preparation of a Sustainability and Creditworthiness Assessment in order to evaluate the viability of a business during a specific time period as well as its creditworthiness. Also, in cases of questionable sustainability - creditworthiness, the conditions / objectives for improving the company's prospectives are identified.
The Feasibility Study aims at drawing conclusions backed by solid arguments, concerning the findings and proposals coming from statistical data, detailed technological descriptions, equipment manuals and catalogues and market research results.
The Feasibility Study analyzes and covers matters concerning the business's internal and external environment, inflows and outflows of any investments in relation to uncertainties and risks coming from market predictions concerning the draft-study.
Financial Management
Supporting businesses in their negotiations with banks in order to secure the most beneficial debt financing terms.
Comparing and Evaluating Alternative Investment Plans.
Utilizing all Financing instruments
Reorganization & Performance Improvement
Coordination and monitoring processes to ensure that the Business, depending on the scope of its work, achieves maximum effectiveness.
Conversions - Mergers - Absorptions
Selecting the appropriate process under the tax and developmental laws in order to achieve the best possible result.